Day 1 :
Keynote Forum
Moscow Helmholtz Research Institute of Eye Diseases, Russia
Time : 09:00-09:40
Biography:
Marina Zueva is a Professor of Pathophysiology. She completed her Graduation at Lomonosov Moscow State University; PhD and Biological Science Doctorate at Moscow Helmholtz Research Institute of Eye Diseases. Currently, she is the Head of the Division of Clinical Physiology of Vision at Moscow Helmholtz Research Institute of Eye Diseases. She is a member of International Society of Clinical Electrophysiology of Vision (ISCEV), European Association on Vision and Eye Research (EVER) and European Society of Retina Specialists (EURETINA). She has published over 10 peer-reviewed papers in English (over 86 in Russian) and presented over 65 topics at international conferences
Abstract:
Nonlinear impacts on human brain for recovering of physiological and mental activity and for rehabilitation in extreme ambient conditions
In 2015, we theoretically substantiated the hypothesis that there is the intimate link between the complexity of neural connections, nonlinear dynamics of physiological processes in the brain and the nonlinear characteristics of sensory environmental cues. The impact throughout the person's life of visual and other sensory environmental cues of a complex spatiotemporal structure is necessary for normal maturation, development, and aging of the brain. The theory associates the development and maintenance of healthy structure and activity of the neural networks of the brain and retina with the complexity of visual and other signals of the environment affecting the person, with his life experience of nonlinear stimulation. Hence, the need to maintain healthy fractal dynamics during life, using the natural and the artificial fractal cues when the dynamics of the brain's function is disordered, or when there is a simplification of environmental stimuli. The use of fractal stimulation and other nonlinear effects can promote recovery of the function of the brain and the retina including neurodegenerative diseases, acting through the reactivation of neuroplasticity. Nonlinear stimulation therapy in medicine must become an essential element of therapeutic strategies for activating neuroplasticity and enhance the effectiveness of the treatment of some pathological conditions: glaucoma, retinitis pigmentosa, Alzheimer's disease, Parkinson's disease, sleep disorders, and amblyopia. Technologies of nonlinear impacts may be applied in various other pathological conditions, which are accompanied by the simplification of a temporal pattern of the brain activity and the emergence of deterministic or stochastic dynamics of fluctuations of various physiological functions. For the recovery after brain injuries and strokes, it is possible to use nonlinear techniques of stimulation therapy in the offices (centers) on rehabilitation and psychological training. Application of non-linear technologies is also prospective in following areas: Gerontology- under normal physiological human aging, the loss of the memory and some other cognitive functions occurs. Nonlinear stimulation techniques may be useful for normalization and long-term preservation of cognitive functions and intelligence of older people, promoting mental longevity; sport- nonlinear stimulation techniques may be helpful for increasing and rapid recovery of mental and physical performance in severe physical or psychological stress in athletes and; work in the extreme environment- nonlinear stimulation techniques may be useful for restoration and enhancement of cognitive function, preservation of critical thinking in the extreme conditions of work and stress situations, including long-term space missions.
Keynote Forum
Czech Academy of Sciences, Czech Republic
Time : 10:20-11:00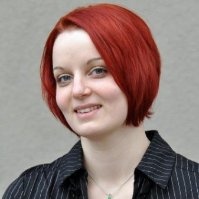 Biography:
Eva Kudova has been working at Institute of Organic Chemistry and Biochemistry in Prague, Czech Academy of Sciences (IOCB) since 2002. She completed her PhD in 2009 at Charles University in Prague. Then, she spent two years in the lab of Douglas F Covey, Washington University School of Medicine in St. Louis, Missouri, USA.Her research interest includes Steroidal Chemistry. She has been working in the field of Steroidal Chemistry for more than 10 years. Her major avenue of investigation is "Design and synthesis of new neuroactive steroidal compounds and structure-activity relationship studies affording NMDARs ligands". Also, she and her colleagues have proposed screening pipeline that should serve as a screening platform for neuroactive steroids targeting CNS diseases and showing neurosteroids' drug-likeness.
Abstract:
Neuroactive steroids as neuroprotective agents
Neuroactive compounds are synthetic analogues of neurosteroids that are naturally synthesized in the nervous tissue from cholesterol or steroidal precursors from peripheral sources. The neuroprotective effect of neurosteroids or neuroactive steroids is supposed to be realized via rapid, non-genomic mechanism. Multiple studies have been already performed to demonstrate efficacy of neurosteroids in the treatment of various central and peripheral nervous system diseases (e.g. ischemia, seizures, neurodegeneration, etc.). However, the mechanisms of neuroprotective effect of neuroactive steroids remain unclear and accumulating evidence indicate that this process can be regulated in multi-target manner. Moreover, neuroprotection include mechanisms protecting against neuronal injury/damage or degeneration according to acute or chronic origin of pathological process. As such, research targeting design and development of neuroprotective steroids with therapeutic potential is extremely challenging. In the last decade, we have synthesized a library of neuroactive steroids that act as potent negative modulators of N-methyl-D-aspartate receptors (NMDARs) that play significant role in learning and memory. Also, we have shown that these compounds do exhibit strong neuroprotective effect in in vivo models. Currently, our main avenue of investigation is development of an in vitro multiplexed screening platform to identify molecules with strong neuroprotective effect. Therefore, we have developed a methodology for neuroprotective effect screening in the model of glutamate/NMDA-induced excitotoxicity on embryonic cortex neurons. We conclude that pretreatment with our neurosteroids significantly reduced acute NMDA/L-glutamic acid excitotoxicity mediated by Ca2+ entry and consequent ROS release and caspase-3 activation. Compounds 6 (IC50=5.8 µM), 7 (IC50=12.2 µM), 9 (IC50=7.8 µM), 13 (IC50=1.1 µM) and 16 (IC50=8.2 µM) attenuated glutamate-induced Ca2+ entry more effectively than memantine (IC50=18.9 µM). Moreover, compound 13 was more effective than MK-801 (IC50=1.2 µM). This drop in Ca2+ level resulted in corresponding reactive oxygen species suppression and prevented glutamate-induced caspase-3 activation.
Keynote Forum
New York City Health and Hospitals, USA
Time : 11:20-12:00
Biography:
She is the assistant Director of Nursing,(Director of Memory Care ), NYC Health and Hospitals
As director of the Memory Care Unit at NYC Health and Hospitals/Coler, Deepa Vinoo leads an interdisciplinary team that utilizes innovative techniques to effectively, holistically, and compassionately care for residents diagnosed with dementia. She has been leading award winning project " Reduction of Antipsychotics in Dementia Related Behavior'. Vinoo has spearheaded ongoing training that has updated Coler's caregiving approach to align with Alzheimer's Association best practices and has helped 95 percent of her team to earn National Council of Certified Dementia Care Practitioners certification. "Music & Memory" is a standout program led by Vinoo at Coler; this program uses familiar music to reach behind the veil of dementia in order to draw out persons hidden behind the disability and reengage them with the world. Through this and other advanced treatment programs led by Vinoo, Coler has achieved significant reduction in antipsychotic medication administered to residents diagnosed with dementia, increased engagement and satisfaction among residents' families, and fostered better interaction between residents and staff – a relationship vital to improving successful long-term care.
With more than 20 years of experience as a nursing instructor administrator and clinician, Vinoo holds an MSN degree in Psychiatric Nursing. Ms.Vinoo is a board certified gerontological Nurse and a Certified Dementia Care Practitioner.
Abstract:
Behavioral disturbances among patients with dementia, including agitation, aggression, and psychosis, form a constellation of symptoms referred to as behavioral and psychological symptoms of dementia (BPSD). These impact heavily on resident's quality of life, caregiver stress, and management options for the team.
In the United States, the National Partnership to Improve Dementia Care established a new national goal of reducing the use of antipsychotic medications in long-stay nursing home residents by providing person centered Comprehensive interdisciplinary care. Implement National partnership's goals and CMS regulatory standards to improve Dementia Care. Improve the quality of care of residents with diagnosis of Dementia by providing person centered memory Care programs. Reduce falls and physical altercations by meaningful engagement. Reduce the usage of antipsychotics by implementing non pharmacological behavior management in Dementia related behavior. This study was conducted in four Memory care units with 108 residents at an 815-bed long-term nursing care facility. All residents in Memory Care Units from last quarter of 2014 to 3rd quarter of 2016 were individually assessed for Physical Altercations, fall, Usage of Music and Memory and Usage of Antipsychotics.